Territory-wide All-night outreaching Service
Background
Youth Outreach (YO) launched its territory-wide all-night outreaching team in 1992. The team visits all districts by vans from 10:00 pm until 6:00 am, scouring the streets for runaway kids. We engage them with patience and care and invite them to our drop-in centre - The Hang Out. We aim to provide these youth with crisis intervention and referral services such as short-term shelter, in order to delink them from triad society. In recent years we have strengthened our clinical psychological service to address worsening youth mental health issues.
Development
In October 1991, YO set up the round-the-clock 24/7 hotline 9088-1023 to provide emergency assistance to youth and is still in use today.
In July 1992, our all-night outreaching team met the first case from the street midnight and referred the youth to the Boys' Crisis Residential Centre.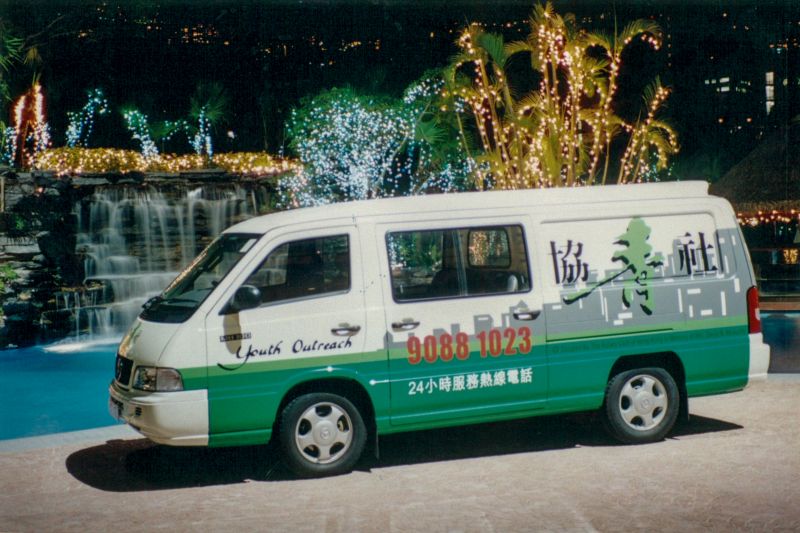 In April 1993, the Hong Kong School of Motoring donated the first van for our outreaching service. With this, YO was able to reach out to over 2,000 youth on the street in the first year. Meanwhile, the Land Development Corporation allocated to YO another flat at Portland Street, Yau Ma Tei for the establishment of a youth counselling centre for the outreaching service.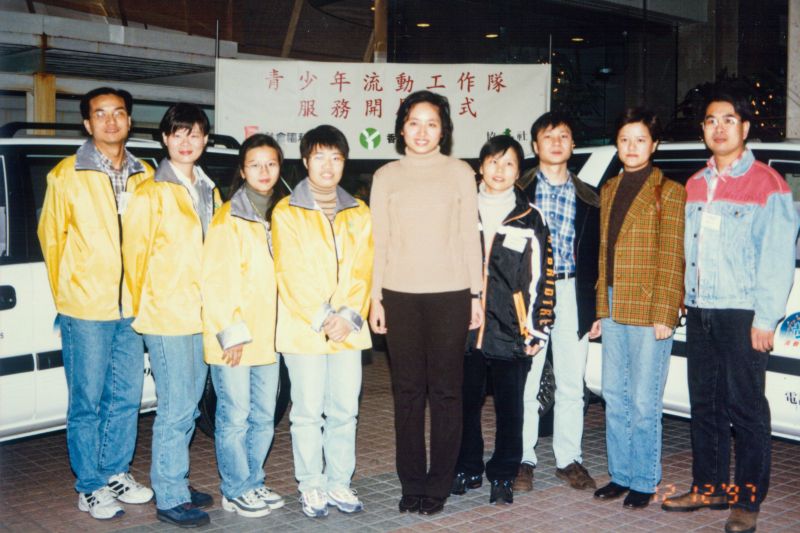 In 1997, with the support of the Social Welfare Department, the Lotteries Fund allocated funding to YO for launching an all-night outreaching project on a pilot basis, "The Youth Mobile Teams". Meanwhile, we relocated our Outreach Counselling Centre and headquarters from Chai Wan to the staff quarters of the Prince of Wales Hospital in Shatin.
YO established a voluntary all-night outreaching team, the Firefly Group, in 1999. With experience of the Group, we were invited by the Social Welfare Department to set up an overnight drop-in centre (later developed into our "Hang Out") to support the 18 district-based Young Night Drifters Teams in 2000.